Facebook Launched Its New Feature "Messenger Rooms", Making Your Meeting Easier and More Convenient
When coming to Facebook, it is something that we are familiar with in our everyday life and use almost all the time. We believe that many people will have video calling with their friends on Facebook, but according to the latest news from Facebook, there will be a new feature launched. How will it be? What are the advantages? Let's get to know more about this feature together.
Nowadays, it can be considered as an era where AR and VR are new trends that gains much attention from society. Later, Facebook became interested in the real-time video such as WhatsApp and Messenger which have over 700 million active users who communicate every day. In many countries, video calling users through Messenger and WhatsApp are twice a year. With more and more live streams on Facebook and IG in the past March, Facebook made its decision to add this feature to make video calls feel smoother and more natural.
Let's See How Messenger Room Works!
Messenger Rooms has the same function as a regular video call. But, the specialty of Messenger Rooms is that we don't need to have or sign up for a Facebook account to use it. That means it's easy to use by anyone. With Messenger Rooms, we can spend time with our friends, loved ones, or even like-minded people by creating a chat room through Messenger or Facebook. Moreover, we can also invite anyone to join the video call together even if they do not have a Facebook account. Looks more interesting, right? You don't need to sign up or have a user account, you can use it and join many meetings without limitations during the Covid-19 period. Many universities have changed to study online. Many companies have online meetings. And, this may be an alternative way of communicating via video calling.
Whether you are hosting a party, meeting, drinking with a group of distant friends. You can also share the video call to your timeline feed, group, or event. It is very easy and fun to try. And, soon this feature will be available on Instagram Direct, WhatsApp, and other Facebook-owned channels.
If any of your friends or group create this chat room with you. You will find them on Facebook and be able to participate in many activities at the same time through this Messenger Rooms video call. You can join either from your smartphone or computer as well. There is no need to download any application to use this feature. If you have the Messenger app, you can use filters like the bunny ears filter and other features in the app.
When you create a chat room. You can choose who can see it and who can participate in this chat room. Likewise, if it's a secret conversation, you can also lock the chat room for preventing other people to join in.
Messenger Rooms is now available in some countries and Thailand has just recently launched.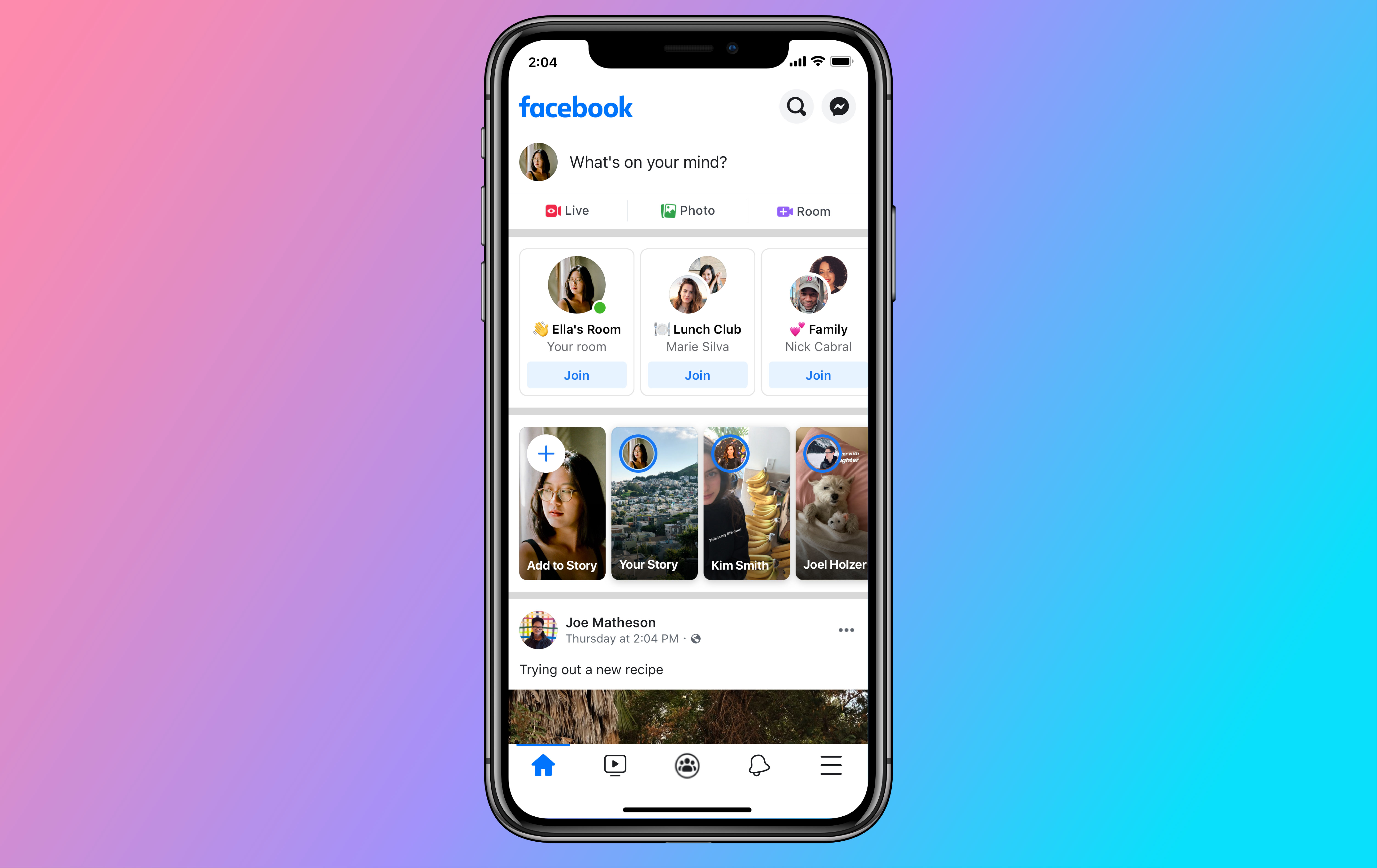 Adding Group Chat Feature in WhatsApp
The WhatsApp chat feature is another way you can access and soon you will be able to communicate in group chats and video calls with up to 8 people on WhatsApp. this type of conversation is safe and no one will be able to join in while you are in a private conversation.
New Features Let Us Do Live Stream on Facebook, Instagram, and Others 
We are already familiar with our daily life with Facebook Live or Instagram Live for fitness classes, cooking classes, and more. So, we added this feature to make it more useful and functional.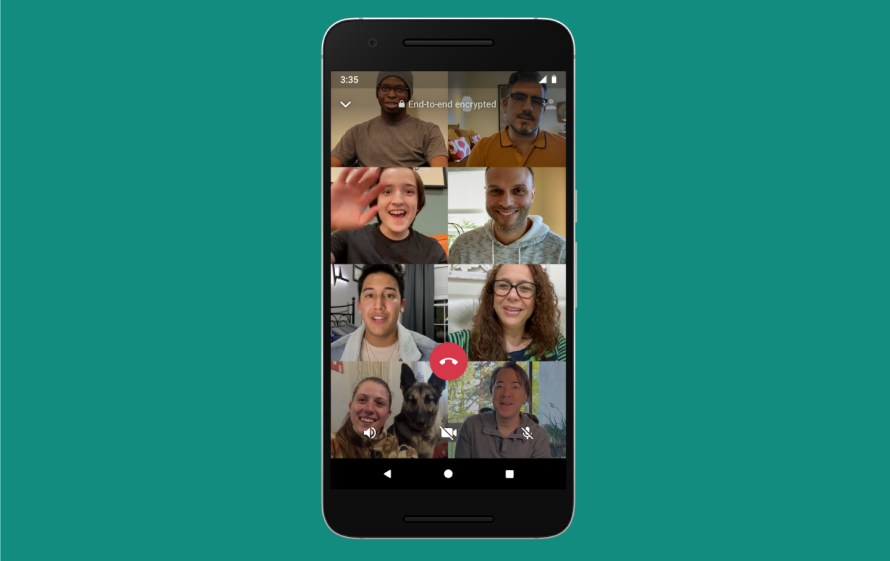 Example from Facebook
Back to the live streamer, it is more exceptional. In live, you can add other people to live wherever they are. You can invite special guests for interviews and live broadcasts through this channel. It is very suitable during WFH or in situations where both sides cannot meet each other.
You can create an event for interested people to join and watch the live broadcast at the specified date and time you created. After that, Facebook will connect to live and the system will go live at the scheduled time. We can broadcast it to people who are interested in participating in this event as you have created.
New features which are suitable for charities will have help in accepting donations from all donators. However, in our country is still rare to be seen. Most of them are in foreign countries so we may have to wait a while.
Facebook also gives you access to live video wherever you are. If the mobile internet speed decreases, you can choose to listen only as well. If you don't have a Facebook account, don't worry that you won't be able to watch live videos because most live videos are public. You can access them even if you don't have a Facebook account.
Many gamers are using Facebook to live stream games via mobile phones. There is an app called Facebook Gaming that gamers or people who want to create their game channel can use this app as well. No need to load difficult software. What's even more special is the creation of a new feature called Tournaments. Let's you create tournaments and have battles with your opponents, along with live streaming as well.
We can see that we watch the live stream, the special function will appear. That is giving a star to the streamers. You certainly have to buy a star, creating a new experience that we have to invest in for our beloved streamers.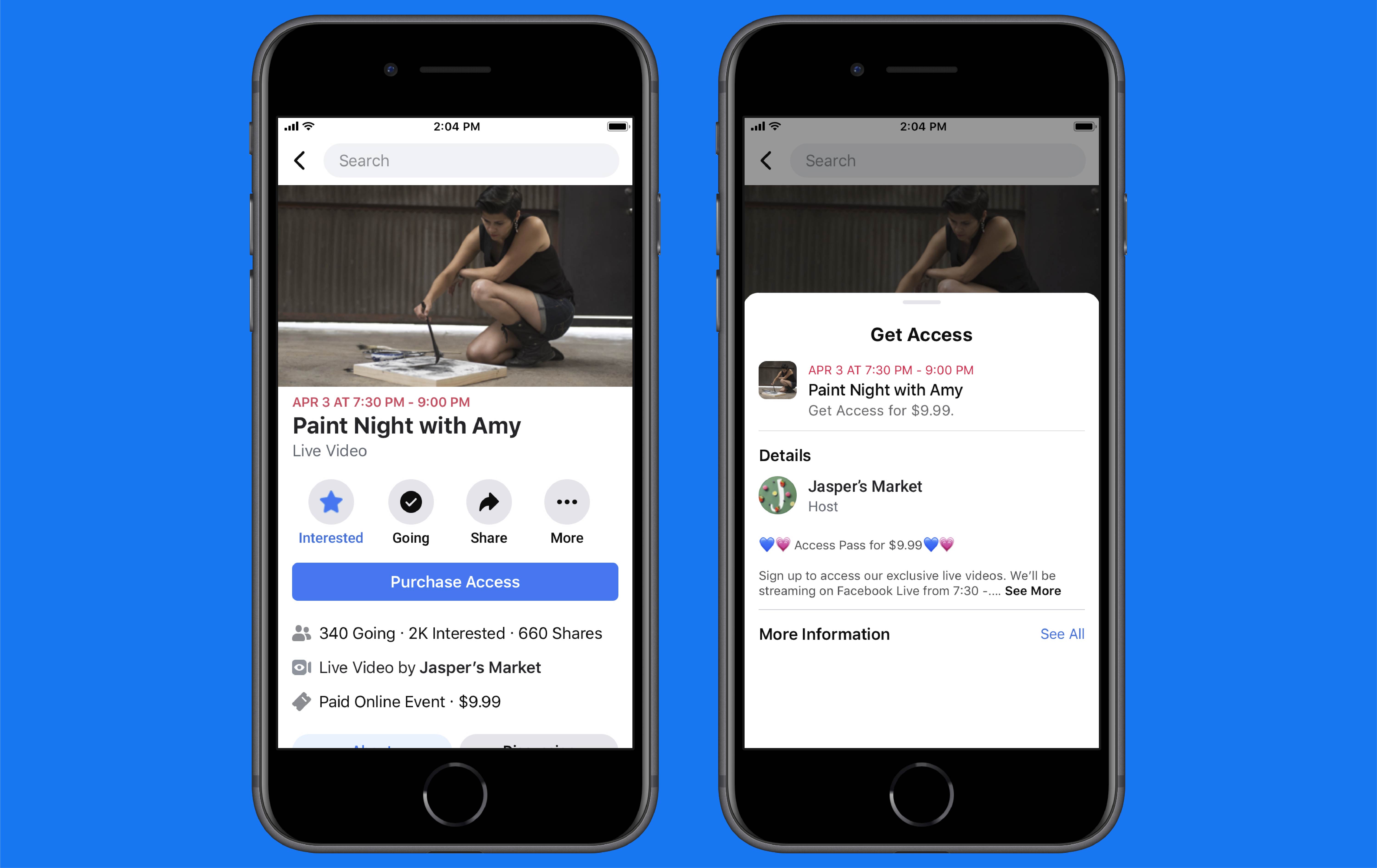 On Instagram…
You can watch and comment on live videos from your larger screen, such as a laptop screen, like taking a yoga class because you know that it would be difficult to look at a small mobile phone screen and follow the instructor. But, if you look at the laptop size screen, you can see the posture and detail more clearly than on a mobile phone.
After you live the video, you'll be able to save those videos to IGTV as well. Those videos are shown for about 24 hours in IG stories and are easily found.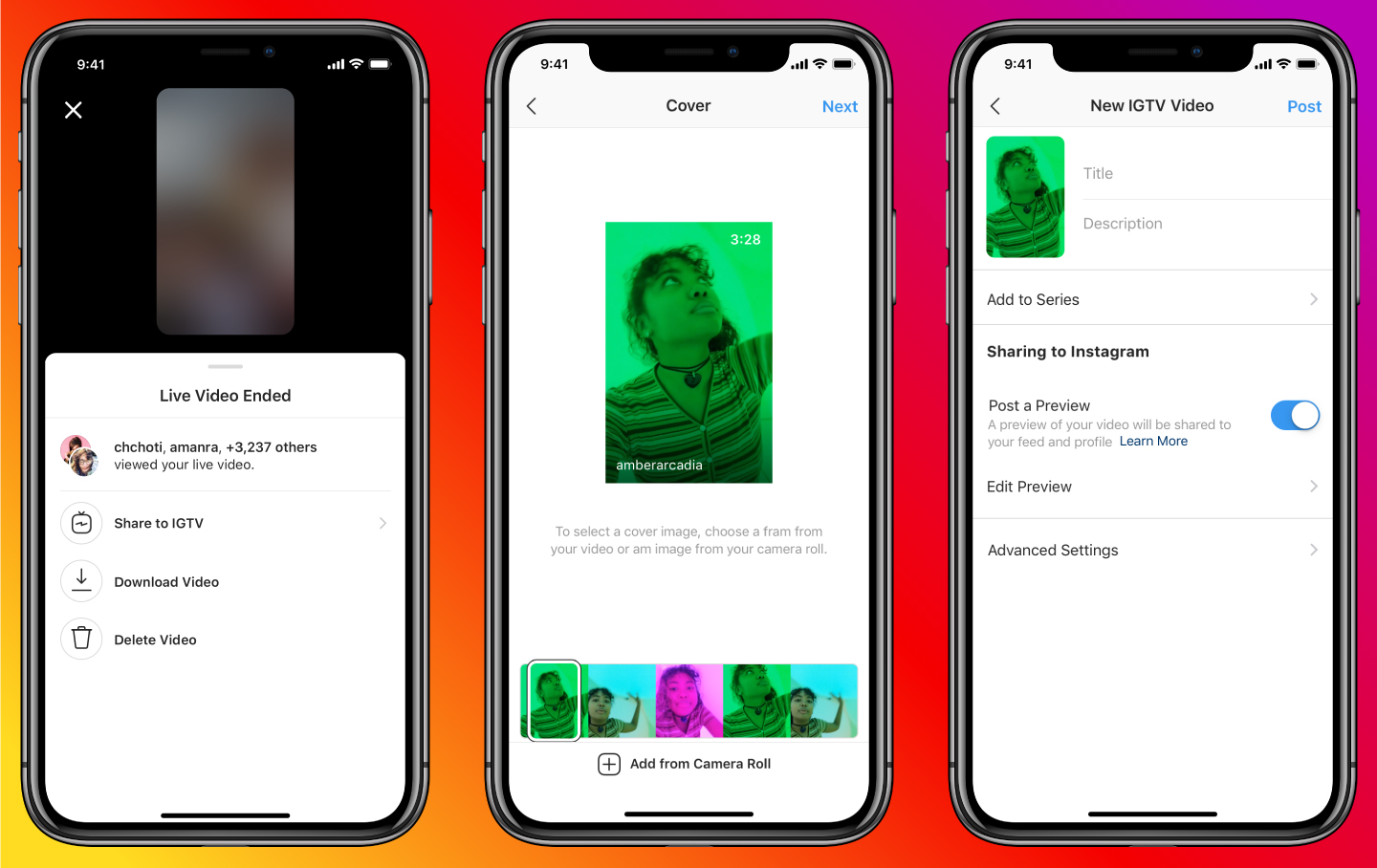 Messenger Kids Global Expansion and New Features
Group chats for children and family, a new feature that parents should not miss.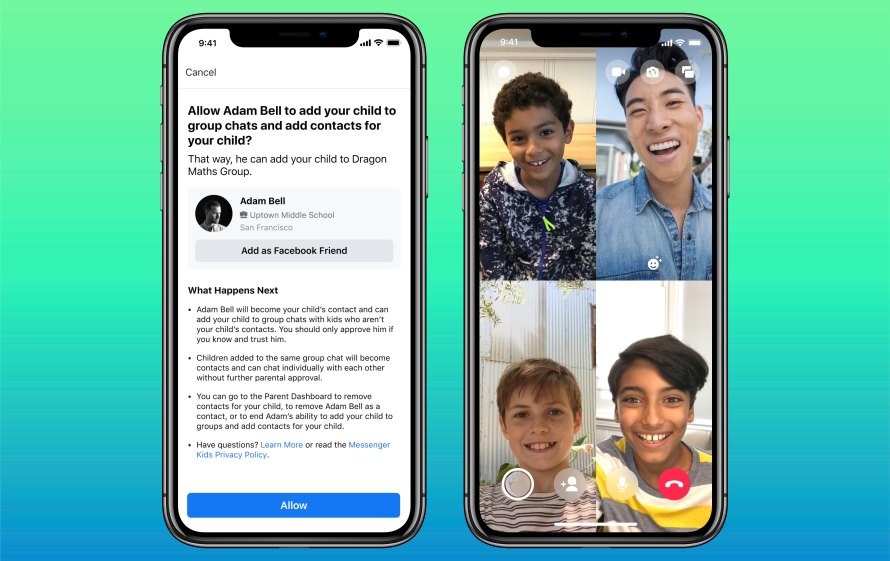 In long holidays or semester breaks, children may not often meet their friends. Messenger Kids allow children to connect. This feature also connects them to their family, letting them have a chat with their parents and getting rid of loneliness. This is a good idea for a long holiday.
Dating on Facebook
Features that help build relationships when couples can't go out on a date or can't meet outside.  It's very suitable for this period that we can't go on a date in a restaurant because of the social distancing measures from the covid-19 situation. But it's okay, this feature can help you.
In summary, we can see the development of Facebook by releasing new features to meet the needs of users. We can communicate with each other easier and conveniently than in the past. We believe that this article can help you communicate and reach each other comfortably.
The web design agency in Bangkok only here Yes Web Design Studio
For more information
Facebook : yeswebdesignstudio
Instagram : yeswebdesign_bkk
Twitter : yeswebdesignbkk